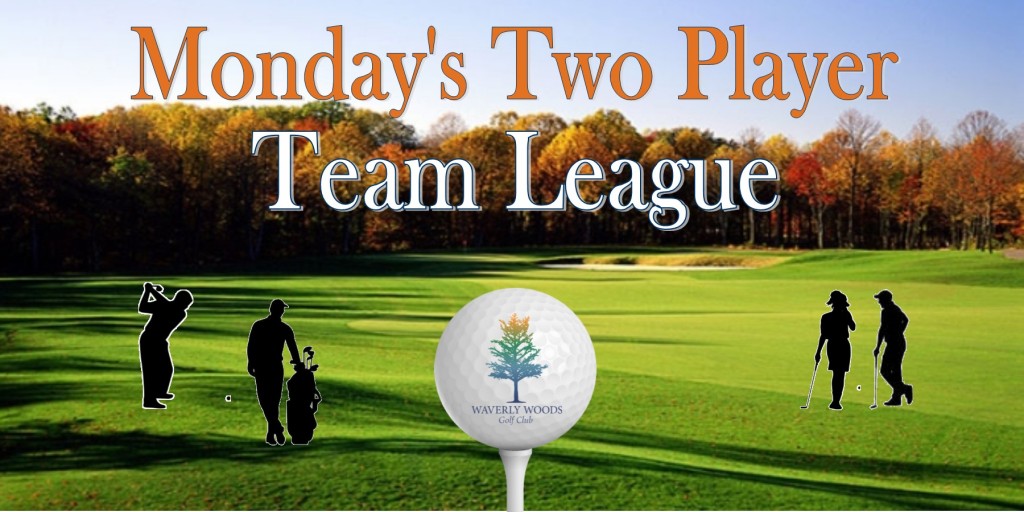 ~ Welcome to the Inaugural Season ~
Each week features a different format. Payouts (Gift Certificates) are based on how well teams do in each weekly format challenge. Teams also receives "Arthur Hills Cup" points based on their weekly (non-format) net score. The top 16 teams with the most Cup Points at the conclusion of the regular season will move onto the Arthur Hills Cup Playoffs. Who will be crowned the first ever Team Champs?
Scroll Down to the Bottom of Web Page for Registration Form & Payment Link
---
League Fees
Registration Fee: $99/player or $198/team
If you've already registered & paid for one of our individual leagues you pay: $50 Men's League Participants & $85 Ladies League Participants
Includes Crab Feast & BBQ Night (In Aug. or Sept. – Date TBD)
Complimentary MSGA Handicap Enrollment
Playoff Purse
Tournament Services
Weekly Fee: $34/player $25/Men's & Ladies League Participants
Includes 9 hole greens fee, cart fee, and range balls to warm up
$5 of the fee will fund the weekly & playoff prize pool
1st, 2nd, 3rd Place Prizes
Happy Hour specials during league play
---
Weekly Sign Up Directions
Take a couple minutes to create a profile with Sign Up Genius to make your weekly tee time sign up quick and easy:
Visit signupgenius.com. Click on "My Account" and "Join for Free."
Enter your First and Last Name, Email address, Confirm your Email Address, and make a Password.
Stay logged in and SIGN UP FOR YOUR TEAM EACH WEEK USING THIS LINK
League Tee-Time Reservation Page Opens at 12 noon every Tuesday.
Please call the pro shop at (410) 313-9182 with any questions.
---
League Overview PDF
---
Schedule & Formats
Week
Date

Time

Cup Pts
Payout Format
1.
April 1
***5:00 pm Shotgun
250
Disaster
2.
April 8
***5:00 pm Shotgun
262.5
Modified Stableford
3.
April 15
**5:10 pm Shotgun
275.6
Quota
4.
April 22
**5:10 pm Shotgun
289.4
Hate' Em
5.
April 29
*5:20 pm Shotgun
303.9
Best/Better Ball
6.
May 6
5:30 pm Shotgun
319.1
Las Vegas 2-Man
7.
May 13
5:30 pm Shotgun
335
Fewest Team Putts

8.

May 20

5:30pm Shotgun

Major

439.7

Comb. Net Stoke Play

May 27

No Scheduled League

9.
June 3
5:30 pm Shotgun
369.4
Modified Stableford
10.
June 10
5:30 pm Shotgun
387.8
Odd Fellows

11.

June 17

5:30 pm Shotgun

Major

509

Comb. Net Stroke Play

12.
June 24
5:30 pm Shotgun
427.6
Criers & Whiners
13.
July 1
5:30 pm Shotgun
449
Last Man Standing
14.
July 8
5:30 pm Shotgun
471.4
Las Vegas 2-Man
15.
July 15
5:30 pm Shotgun
495
Best/Better Ball

16.

July 22

5:30 pm Shotgun

Major

649.7

Comb. Net Stroke Play

17.
July 29
5:30 pm Shotgun
545.7
Hate' Em
18.
Aug 5
*5:20 pm Shotgun
573
Quota
19.
Aug 12
*5:20 pm Shotgun
601.7
Criers & Whiners
Aug 19
No Scheduled League

20.

Aug 26

**5:10 pm Shotgun

Major

789.7

Comb. Net Stroke Play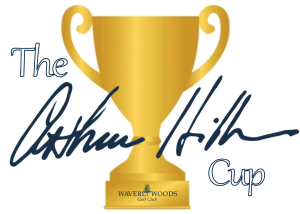 ~ Tentative Playoff Schedule ~
Top 16 Teams – September 9 @ 5:00pm Shotgun
Round 2 – September 16 @ 4:50pm Shotgun
Round 3 @ 4:40pm Shotgun
Round 4 – September 30 @ 4:30pm Shotgun
Championship Week – October 7 @ 4:30pm Shotgun
Format Descriptions
Disaster
Definition: Disaster, a k a Trouble, is a points game in which the winner at the end of the round is the player (or team) that has collected the fewest number of points. That's because points are "awarded" for bad shots. Hit a ball out of bounds, that's a point. Points in Disaster can be given any value, and what earns a point can vary from group to group – it's up to you. But a common point system is as follows:
Water ball – 1 point
Out of bounds – 1 point
In a bunker – 1 point
Failing to get ball out of bunker – 1 point
3-putt – 1 point
4-putt – 3 points
Hitting from one bunker into another – 2 points
Whiff – 4 points
Modified Stableford
Double bogey or worse: minus-3 points
Bogey: minus-1 point
Par: 0 points
Birdie: 2 points
Eagle: 5 points
Double eagle: 8 points
Quota
Quota format involves individuals or teams starting with a certain number of points, based on handicap, then adding points for achievements on the course. Each golfer begins the match with points equivalent to their handicap, so a 3-handicap golfer starts with 3 points and a 10 handicap golfer starts with 10 points. The goal is to reach 36 points, which can vary in some tournaments to 39. Points are awarded to golfers based on performance on the course, and are awarded as follows:
Bogeys – 1 point
Pars – 2 points
Birdies – 4 points
Eagles – 8 points
Hate 'Em
Definition: On every course, there are a few holes that give every golfer trouble. The ones where, no matter how many times you play the course, you can never quite tame those holes. Don't you just hate those holes? In Hate 'Em, you get choose two of those holes and, before the round starts, write down a par on each. A stipulation is that the two holes must be comprised of one par 4 and one par 5. Hate 'Em is usually played with full handicaps. At the end of the round, add up the strokes (including the two pars on your Hate 'Em holes), deduct your handicap strokes, and the low player (or group) wins.
Best/Better Ball
Each team member plays their own ball throughout the round. After each hole, the lower net score of the two teammates is the score that's counted for that hole. The team with the lowest net best ball team score at the end of 9 holes wins.
"Las Vegas"
Is the name of a golf betting game for two teams of two golfers each in which a side's scores are put together (or paired) to form a double-digit number, rather than added together. Don't worry, it's quite simple once you see an example. Winnings and losings can add up quickly in Las Vegas, which is often played for $1 per point, so it's a game preferred by better (or at least wealthier) golfers.
How Teams Scores Work in the Las Vegas Format
The team's two scores are not added together, they are put together or paired. What does that mean? Let's say Golfer A and Golfer B form one Las Vegas team. On the first hole, A scores 5 and B scores 6. Add them up and that's 11. But we don't add up scores in Las Vegas, we pair them to form a new number. Put "5" and "6" together and you get 56. Fifty-six is the score for Team A/B on Hole 1. In Las Vegas, the smaller of the two scores goes first when forming the bigger number. In our example above, if A had gotten the 6 and B had scored the 5, the team score on that hole would still be 56, because the smaller number (5) goes first.
A couple more examples:
On Hole 2, both golfers make 4s. That becomes 44.
One Hole 3, Golfer A makes 8 and Golfer B makes a 3. That's 38.
Here's one of the exceptions we mentioned to putting the smaller number first. If one of the golfers makes a 10 or higher, the higher number goes first. This is good thing! If A scores 5 and B makes a 10, the team score is 105 rather than 510. This is a safeguard against the numbers getting out of hand.
Fewest Putts
Only strokes taken with a putter on the putting surface are counted. No handicaps are used to net down the number of putts made. The winners will be the player making the fewest (gross) putts.
Combined Net Stroke Play (Played in all 4 Majors)
Definition: Stroke play is a round of golf in which the score is kept by adding the cumulative total of strokes taken throughout the round. Your league handicap is subtracted from the total strokes to give a net score.
Odd Fellows
Definition: Odd Fellows is a variant of a Hate 'Em where you choose two holes and subtract them from your total.
The difference is: you get to choose your two holes AFTER you golf instead of before. Of those two holes 1 must be a par 4 and the other a par 5.
Criers and Whiners / Mulligans Replace Handicap
Definition: Criers and Whiners is a game of do-overs, or mulligans that can be used from any point on the course. In Criers and Whiners, handicaps are converted into free shots that are used during a round. Say a player has a handicap of 14. Rather than applying the handicap in the proper manner, the player is instead given 14 free shots to use at any point on the course, at any time. Hit a bad shot off the second tee? Hit it again. Now you've got 13 left. The game can be played with full handicaps (as in the example above) but it most common to use only three-fourths or two-thirds of handicaps. That forces the player to be judicious in using his replay strokes. Two other conditions usually apply: The first tee shot of the day may not be replayed, and no shot can be replayed twice.
Last Team Standing / Flags Competition
Flags – also commonly known as Last Man Standing or Tombstone – is a competition format in which golfers begin the round of golf with an allotment of strokes, then play the golf course until their strokes run out. The game gets its name from the fact that little flags are usually given to competitors to stick in the ground at the point from which their final shot is played. The golfer who stakes his flag the farthest around the course is the winner. Example: Your allotment is 42 strokes. You play the course until you hit your 42nd shot, which, let's say, comes on the 8th fairway. That's where you plant your flag. If no other player's flag is planted beyond yours – say, on the 8th green or 9th tee box – you are the winner. Flags will be played using your league handicaps to determine the stroke allotment. A player with a handicap of 6, for example, receives 42 strokes on a par-36 (nine-hole) course. Using handicaps often means that several golfers will reach the end of the 9th hole with strokes left; those players with strokes remaining can stop after 9 holes and the golfer with the most strokes remaining is the winner.
---
How to Register:
We require both the registration form & your online store payment submitted on the same day.
Step One:
Fill out the online registration form below and proceed to step two.
Click here to begin registration
Step Two:
Submit Payment. Click Here to be redirected to our Online Store and pay from the comfort of your own home. Loading…